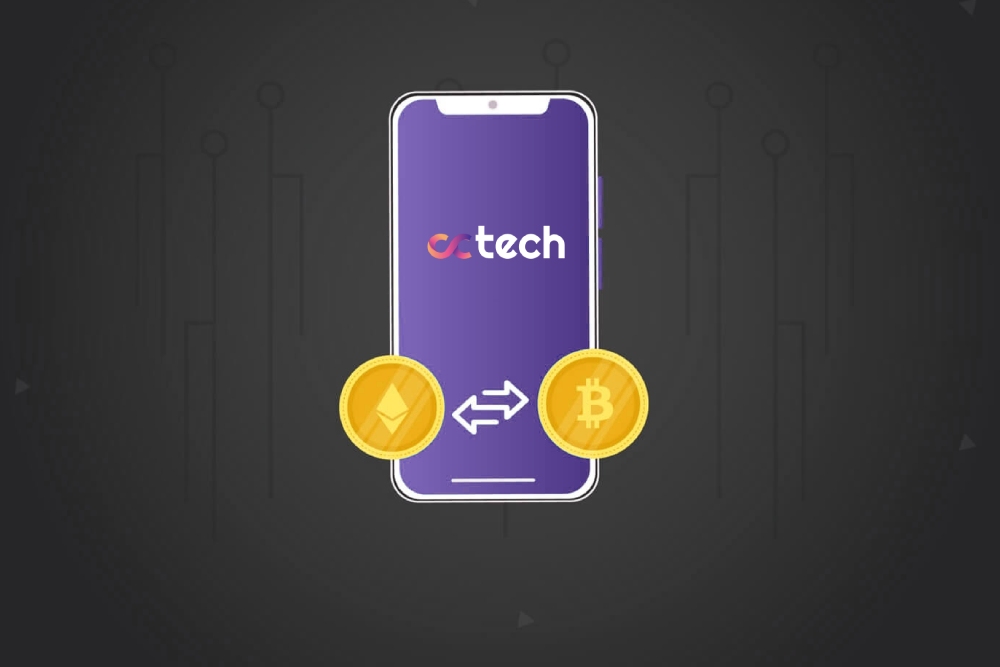 Whether you believe in cryptocurrencies or are wary of them, you can make good money on them. How do I start investing in cryptocurrency? Is it worth investing in cryptocurrency along with traditional assets? How to invest in cryptocurrency to get income? These are the questions most novice crypto investors have.
Cryptocurrency is a virtual currency that operates on the principles of cryptography. The basis of a cryptocurrency is a blockchain. Cryptocurrencies are "mined" and transmitted through a decentralized network of computers without the involvement of a central bank or other financial institutions. Cryptocurrencies can be converted into traditional fiat currencies – dollars, euros, etc. You may also hear the term "altcoin" – all cryptocurrencies that came after Bitcoin (BTC) are referred to that way.
There are many successful examples of crypto investing. People who bought bitcoin 10 years ago and didn't sell it against the ups and downs certainly took a risk. But thanks to its volatility, many of them have become millionaires today.
Suppose you decide to invest in cryptocurrency and earn on the difference in exchange rates.
How much to invest and in what currency – everyone decides for himself. But we advise beginners to invest only the money they are willing to lose. And, of course, to constantly monitor the crypto news.
Step 1: Analyze the state of the crypto market
Any currency has periods of decline and growth. The very principle of making money on crypto is speculative: buy cheaper when the price falls and sell more expensive when it rises.
For example, in December 2017, the price of bitcoin reached a maximum of $19,000 but then fell sharply. Analysts attributed this explosive growth in part to the preceding halving, when miners' fees are cut in half. The halving occurs about once every four years and is related to the depletion of bitcoin coins.
Over 2020, the price of bitcoin has fluctuated dramatically, including due to the crisis in the global economy associated with the coronavirus pandemic. At the beginning of the year, it was worth $7,200, and by the end, it was around $19,000.
The first cryptocurrency started in the year 2021 with rapid growth. At its peak, bitcoin traded for around $68 thousand and then began a gradual decline.
At the beginning of 2022, the price of BTC dropped to $38 thousand in a moment. Then bitcoin's value rose to $44k. However, the cryptocurrency had several declines ahead of it this year. In the first quarter of 2022 bitcoin failed to rise above $50K.
As you can see, even the price of the largest cryptocurrency is very volatile, so you can invest in it only with a smart strategy – and only those funds that you are really ready to lose.
Step 2: Examine the risks
The financial market is like a living organism. It is subject to positive and negative price fluctuations. The high volatility of cryptocurrencies allows earning fast and a lot when buying and selling them speculatively, but no one can guarantee break-even and minimum profitability.
Do not open unverified links in emails. Phishing is one of the most common cryptocurrencies. Emails from addresses disguised as well-known resources ask you to follow links or enter confidential data. This is how you give scammers access to your passwords and logins, bank cards, and other data.
Step 3: Choose the currency you want to invest in
If you summarize the risk factors, there are two main groups: the volatility of cryptocurrencies and security issues.
So research the cryptocurrency you want to buy. Subscribe to the developers' official resources. You may have to spend far more than an hour to decide which cryptocurrency to invest in. Besides bitcoin, ether (ETH), Litecoin (LTC), and Ripple (XRP), there are over a thousand coins in the crypto world.
The only way to figure out where to invest is to read the news and study analyses. This is very important in terms of the safety of your investment, as there are a lot of scammers in this environment. Some altcoins cannot be bought directly – only with bitcoin or ether.
But whatever coin you choose, make sure that the exchange or company you use is legal in your country. Buy cryptocurrency only from regulated exchanges, as they guarantee the legality and safety of financial transactions.
Conclusion
The risks posed by cryptocurrency volatility can be handled in a friendly way. By carefully tracking and analyzing all small price movements, experienced traders have learned how to capitalize on them by buying and selling coins at the right time of day. This flair comes with practice, but it is also backed by knowledge-study trading tools, they help you not only stay in the black but also make a profit.
Yes, the cryptocurrency market is volatile and unpredictable. There are experts who do not recommend it for long-term investing. But bitcoin has been around for more than 10 years and that's a lot longer than those same experts predicted. And while we see periodic ups and downs, in the long term, the crypto market is still expected to grow consistently. Despite the crisis caused by the COVID-19 pandemic in 2020, bitcoin was able to break a new price record in 2021.